Semi-Private Training
(Up to 6 people)
For strength building, fast results, and lasting change

Start Training With Habitat Health and Fitness
The Only Semi-Private Training Program Made Entirely To Your Goals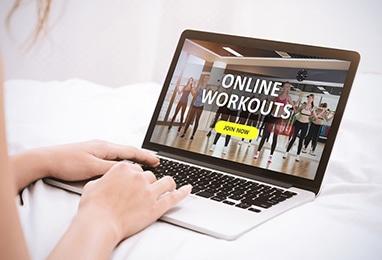 1
Contact us today and meet with one of our personal trainers – We"ll discuss your goals and recommend a plan that will work for you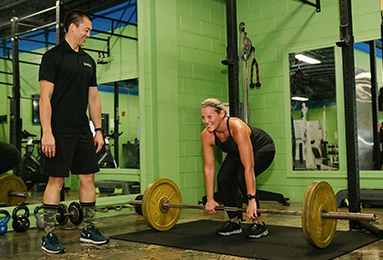 2
Get the attention you deserve in our semi-private setting – Learn to exercise safely with feedback from our instructors while you get STRONG and LEAN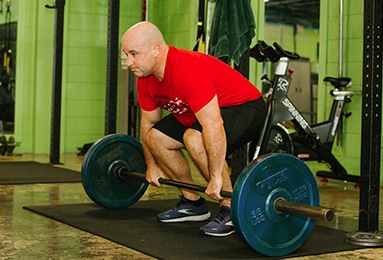 3
Lose weight, build strength, and keep your results – When you develop habits tailored to your lifestyle, you'll lose weight and keep it off!
Here's What Our Semi-Private Training and Team Training Client's Success Looks Like
Have a safe training experience that addresses your specific goals
Build habits effortlessly to maintain your results
Become stronger overall with increased muscular and structural strength
Feel confident about your body and looks

Why Semi-Private Training With Habitat?
When people think about weight loss, strength training isn't usually the first thing that comes to mind.
Your muscle is your metabolism. It's your muscle that actually turns food into energy. The stronger your muscles are, the more efficient they are in this process. So, the best way to create long-term change is to build your muscles and metabolism.
That's what our Semi-Private training program is all about. Our sessions are strength training based and hyper focused.
Each class is limited to 6 clients so that you get a one-on-one experience with the trainer. You'll receive extra accountability to make sure you are hitting your goals.
And don't worry if you've never lifted weights before. Each workout is customized so you can participate safely no matter your fitness level or knowledge.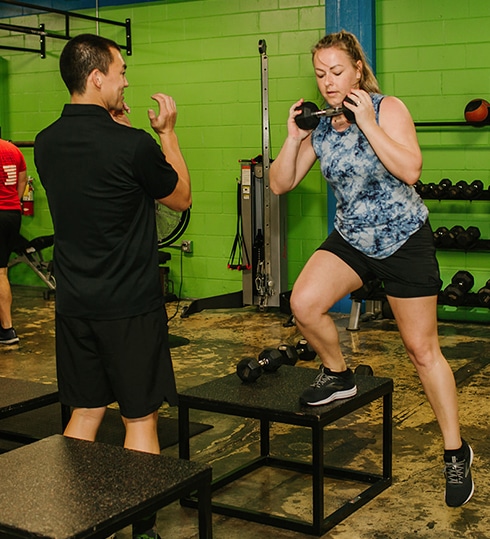 Get Started Now With
A FREE FAT BURNING SESSION!
Get a FREE Semi-Private Trial Session
Meet Our Wonderful And Experienced Fitness Trainers
Get A CUSTOMIZED Fat Loss Plan
Learn To Keep Your Results With Accountability and Motivation
Rebuild Your Metabolism And Supercharge Your Body