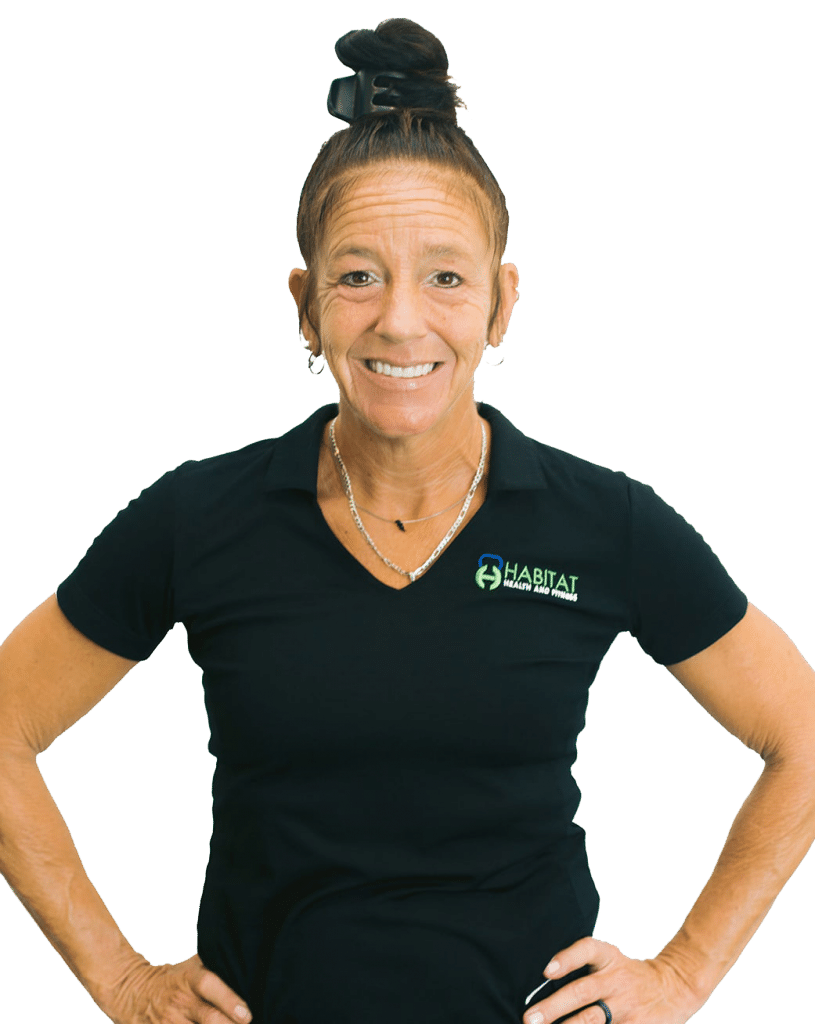 Tricia Cincotta
How yous doin? This Habitat OG is compassionate and caring but she has never lost her New York edge making her the perfect trainer offering equal parts of love and toughness. Tricia began as a client in 2010 and has been a Habitat Trainer since 2012. She is ISSA CPT, Certified Senior Fitness with a Sports Nutrition certification in progress.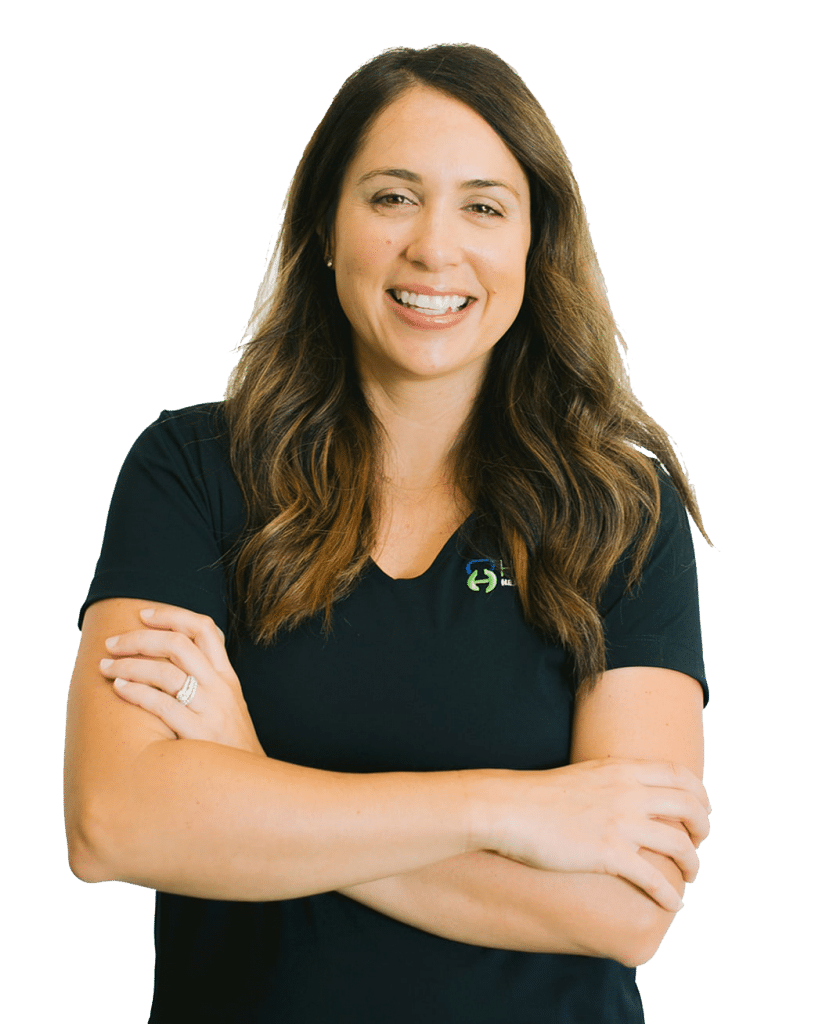 Alison Shipps
Don't let this Snow White look-alike fool you.  This Cardio Queen will push you to your limits.  She's cardio cray-cray but will encourage you the whole way.  After training at Habitat as a client she began as a trainer in 2014 and is a NASM CPT, woman's specialist and Precision Nutrition Pn1.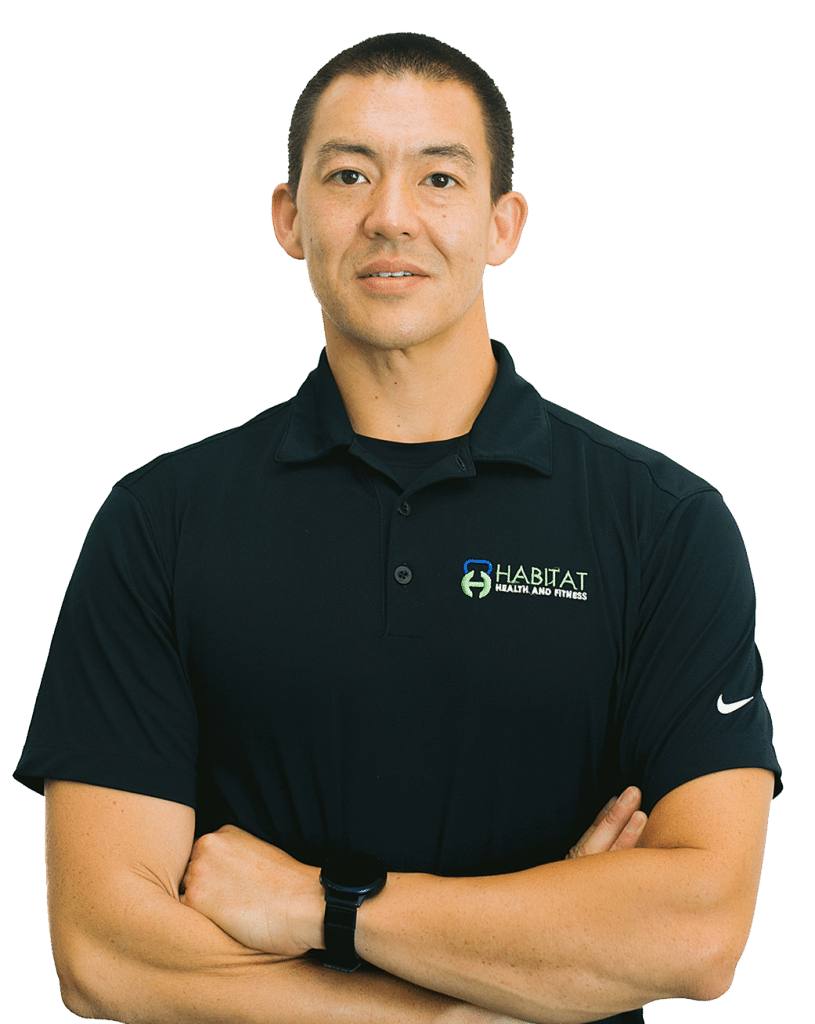 Will Richardson
Super stealthy…this fitness Samurai delivers a precise and intense workout. Somehow he always knows exactly what you need. His knowledge is second to none making him our weight whisperer. Ask him anything! Will started at Habitat as a client in 2016 and joined the staff in 2017. He is NASM CPT and Precision Nutrition Pn1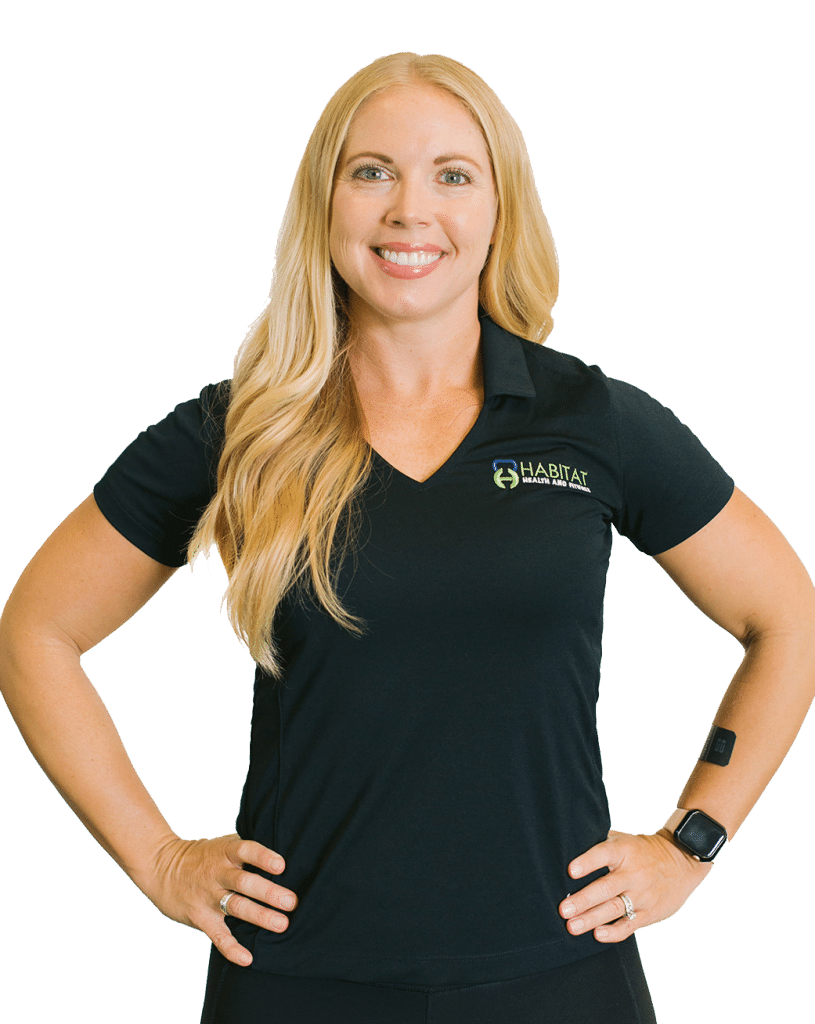 Courtney Burgette
Welcome to the Gun Show! Those amazing shoulders and arms are the result of a lot of hard work. Courtney has been training with Habitat since 2012 and, as a client, placed 1st in both our individual and team Challenges. In 2019 she certified as a trainer through NASM and (officially) began helping others reach their goals. She trains hard and motivates our clients to do the same.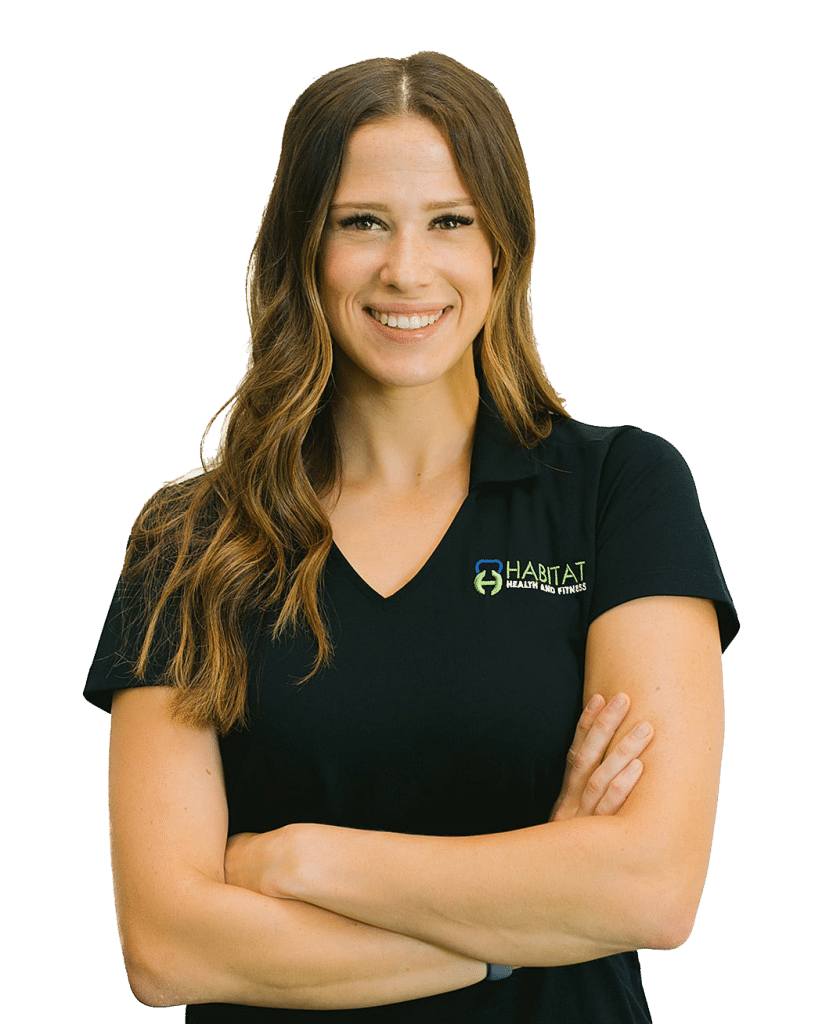 Caitlin Waters
This "HIGH" energy beauty does it all. You may train with her in our Team Training, a private or semi-private session, or during her beloved HIGH Fitness Class (hip & unique aerobics☺) She has a beautiful spirit and strength that makes you think of her as an old friend as soon as you meet her. Caitlin is NASM CPT and HIGH Fitness Certified and has been with Habitat since 2020. Whoot Whoot!!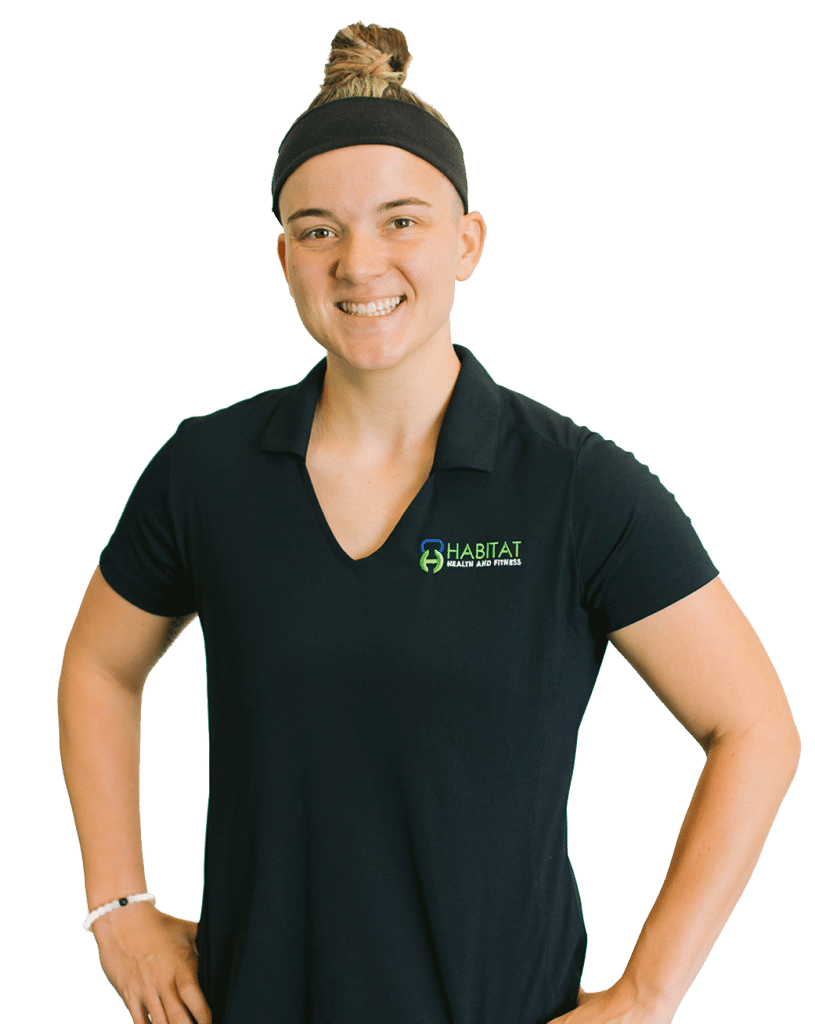 Bailyn Futch
This girl is on fire! Not literally, but she could help you put one out. This friendly, fire-fighting, fitness junkie will help you reach your fitness goals and keep you safe at the same time. She joined the team in 2021 and is NASM CPT Certified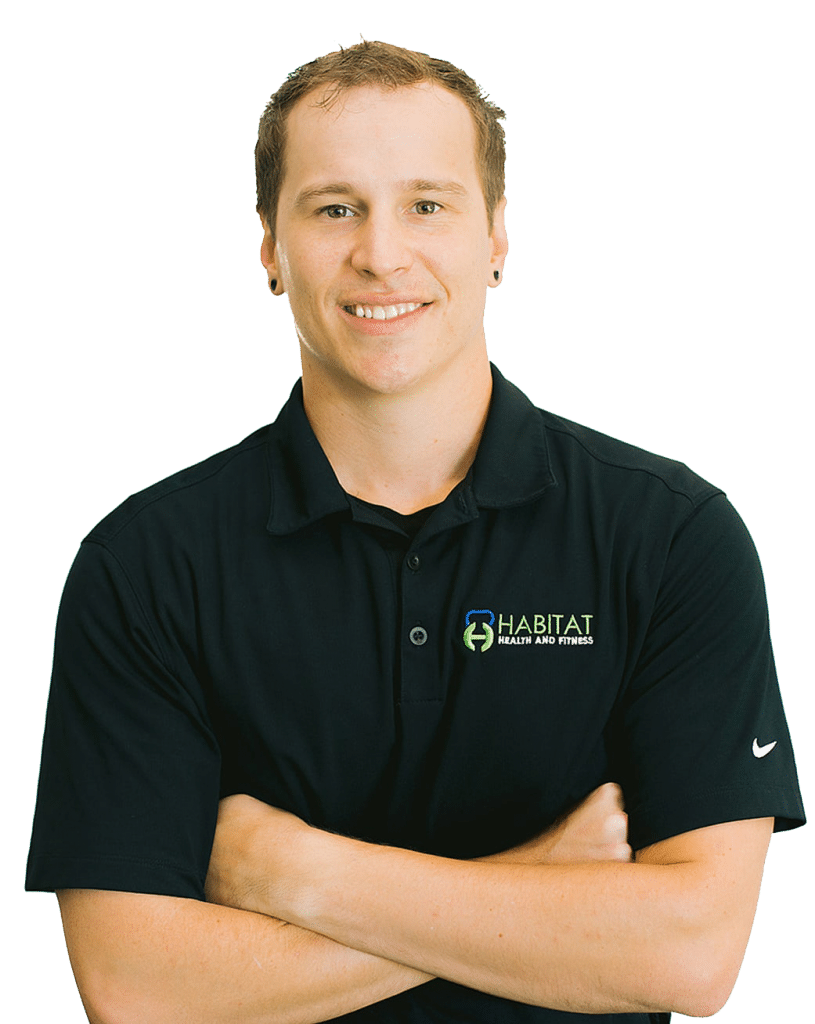 Jared Sanders
Attention! Okay….at ease. Former ax throwing, Army Specialist, Jared, loves to help our clients figure out how to push to the next level or reach a goal. He joined the team in 2021 with his B.S. in Kinesiology. He is NSCA CSCS, NSCA CPT Certified and is currently working on his Master of Kinesiology at USF.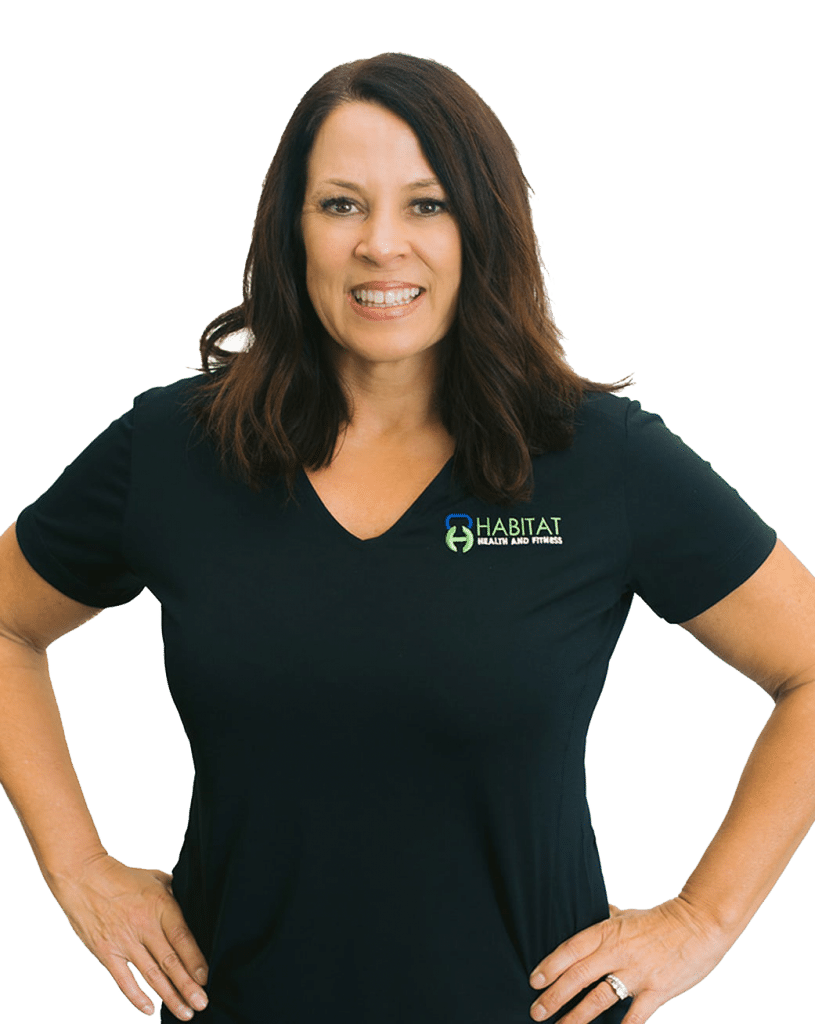 Tammy Parks, General Manager
With her golden lasso, shiny cuffs, and magic whip…Habitat's own Wonder Woman runs our office, handles any issues, and cares for our clients like a true superhero! Tammy can fix anything with a smile and a kind word and is the heart and soul of Habitat.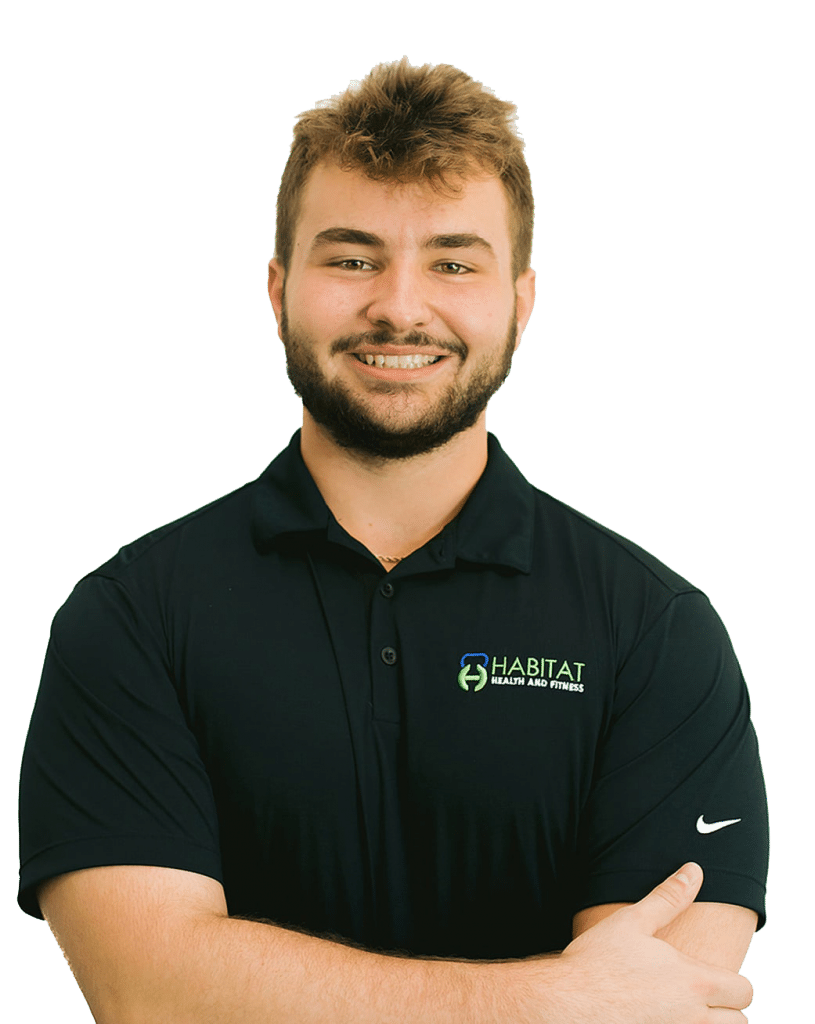 Jared Falgien, Program Director
As the New Kid on the Block, J2 has "The Right Stuff" to help new clients figure out which Habitat program will be the best fit and will take you "Step by Step" through the new client process. He knows it takes a lot of hard work to make lasting lifestyle changes, so he is always happy to lend an encouraging word or two when needed. He loves working out and has lost over 50 pounds since beginning his journey!!
Get Started Now With
A FREE FAT BURNING SESSION!
Get a FREE Semi-Private Trial Session
Meet Our Wonderful And Experienced Fitness Trainers
Get A CUSTOMIZED Fat Loss Plan
Learn To Keep Your Results With Accountability and Motivation
Rebuild Your Metabolism And Supercharge Your Body