Fun & Dynamic Semi-Private Training And Team Training
Everybody deserves more accountability in their lives. To grow, evolve, and become the best possible versions of themselves. That's where we come in with our Semi-Private Training program!

SEMI-PRIVATE TRAINING
We limit Semi-Private training sessions to 6 clients so you get a one-on-one experience with your trainer. Trainers tailor the workout for everyone's fitness level so that anyone can participate – without any previous experience required.
Most of our clients come to us because they want to lose weight, tone up, and get healthy.
Our Team Training is fat loss focused, but we developed our Semi-Private training program to focus on strength.
When you think about weight loss, strength training isn't usually the first thing that comes to mind…but your muscle is your metabolism. And the best way to create long-term change is to build your metabolism.
That's what our Semi-Private training program is all about – building strength and long-term change.
Some of our most successful clients combine our Semi-Private Training with our Team Training.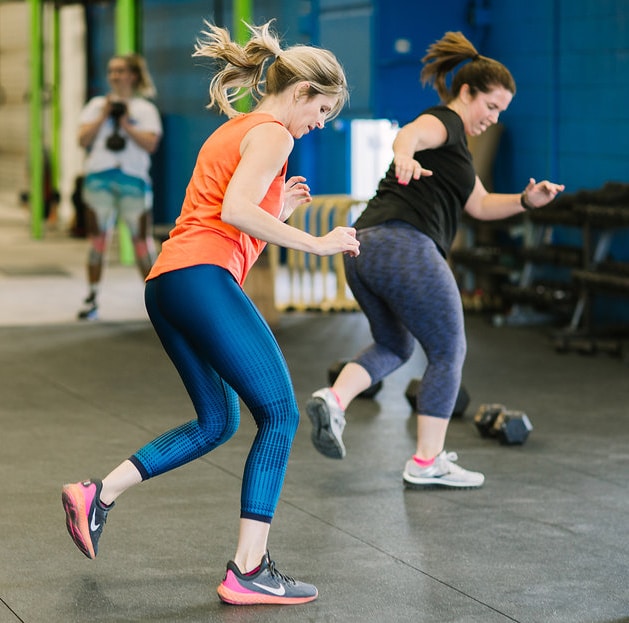 TEAM TRAINING
These 45 minute workouts are extremely quick and effective. We know you're busy, so we're here to help you maximize the time you spend at the gym.
We don't waste a single minute in these fast-paced classes. These high energy team training sessions are geared towards melting fat.
Each workout is led by a certified trainer to ensure your goals are met and that we maintain a high level of safety.
Join Habitat and MAXIMIZE the time you spend at the gym!
Get Started Now With
A FREE FAT BURNING SESSION!
Get a FREE Semi-Private Trial Session
Meet Our Wonderful And Experienced Fitness Trainers
Get A CUSTOMIZED Fat Loss Plan
Learn To Keep Your Results With Accountability and Motivation
Rebuild Your Metabolism And Supercharge Your Body