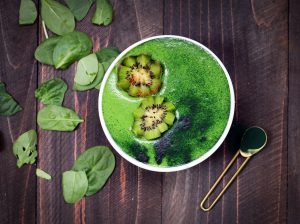 Winter is a great time to make soup. While our weather is far warmer than most areas, it still can get chilly at night in the winter. Now, you can make soup that warms you up, while also helps burn fat. These fat burning detox soups are also delicious and you can make them ahead and store them in the freezer for later use. These provide clean meals that everyone in the family will love.
Detox soups not only help your body eliminate toxins, it also improves digestion.
You may not realize the effect that processed food, dairy, sweeteners and sugar have on your body, but if you give them up for a while, you'll notice the difference. Detox soups also provide fiber to aid in elimination. When you add soup to the menu each day that's full of nutrients, you'll lose weight faster. One study showed that even when calories were the same, people who chose soup over junk food snacks lost more weight. It helps keep your blood sugar more level, which helps you avoid that low dragged out feeling and the potential for overeating.
This yummy green soup is filled with nutrients and has a touch of licorice taste from the fennel.
What do you get when you combine the flavors of kale, fennel, spinach, asparagus and garlic? You get a delicious soup that's packed with nutrition and energy to boost weight loss. Heat a teaspoon of coconut oil in your soup pot, then add a small diced onion, 2 minced garlic cloves, a pound of chopped asparagus, a diced fennel bulb and two celery stalks chopped in half inch chunks. Cook for five minutes at low. Add a cup and a half vegetable stock and bring the mixture to a boil, then simmer on low for seven minutes. Add ½ lb fresh chopped kale leaves and 1 cup fresh spinach, then remove from the stove. Put it in the blender and add the juice of one lime. Blend until smooth and if necessary, add more vegetable stock. Top it with seeds or toasted nuts as garnish.
If your work schedule is tough, you can still make this soup, but make the base a day ahead of time.
Make the base for this lentil soup the day before, so you have less to do the next night. Put a cup of each, chopped carrots, chopped celery and chopped onions. Add one dice red bell pepper, 6 minced garlic cloves, 1 ½ cups brown lentils, rinsed, a pound of sweet potatoes peeled and cut in small pieces and seven cups of broth. Mix in a teaspoon curry powder, ½ teaspoon of each nutmeg, ground cinnamon, turmeric and paprika and 1 ½ teaspoons of both coriander and cumin powder. Cook on high in the slow cooker for 4 to 6 hours. Refrigerate and the next night, put half the soup in a blender, with a half cup of broth, blend mix with the remaining soup. Heat in the slow cooker on high and add 2 ½ chopped baby spinach and ¼ cup lemon juice. Serve with a sprinkle of cilantro.
Green cabbage soup is probably the best known detox soup. Chop the cabbage and add broth, carrot onion and herbs for flavor. A little apple cider vinegar adds more benefits and for improved flavor, add instant miso soup mix. Adding lemon juice and tomatoes also boost nutrition.
Brighten your table with a beet soup. It contains red onion sautéed in coconut oil, with cubed beets, minced ginger root and garlic are added as it sautés longer. Mix coconut milk, vegetable stock and sea salt in and cook 40 minutes, then stir in cashews five minutes before serving, lime juice. Puree and serve with cilantro.
A simple broccoli soup can be ready in ten minutes. Put a 14 ounce can of coconut milk, a bunch of broccoli, stalks and florets in a pan with salt, pepper and nutmeg to taste and cook for 5 minutes. Blend it until smooth and serve with chunks of avocado and parsley in it.
At Habitat Health and Fitness, we provide a workout program that helps you on your weight loss quest.