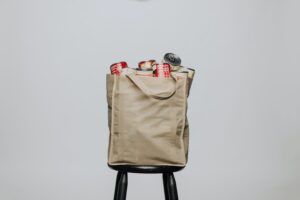 There's a reason that food labels provide nutritional information. It's to help you understand what you're eating and the nutrients or additives that food contains. You can watch people in any grocery aisle in Lakeland, FL, and at least one or two are reading labels. A lot of the time they end up tilting their heads quizzically or trying to hold their glasses differently to read the small print. It's supposed to make eating healthier easier, but, does it? The answer is yes. Once you understand what the label is telling you, healthy eating is easier.
The label contains many of the basics.
Whether you're reading a can of corn or a bag of chips, knowing both the calories per serving and the serving size is important. Everyone has those weak moments when they simply gorge on unhealthy food. I know I have. It's those times when you justify that it's only 160 calories for a serving of chips, but don't check how many chips are in a serving, or worse, the bag either describes the servings in ounces or number per container, which makes it harder to judge. In the case of chips, even if you knew there were just 15 per serving, would you stop there? If so, you've used the information wisely.
The nutritional content of the food is given.
Labels provide information on everything from the amount of dietary fiber to macro and micronutrients and the percentage of the required daily value. Knowing your dietary fiber intake is important. Dietary fiber can help keep your elimination system working its best and also aid with digestion by acting as food for healthy microbes and keeping them happy. The amount of fat is shown and also the number of grams and dietary percentage contained. The amount of trans and saturated fat is also shown.
The label not only breaks down the type of fat, it also breaks down the type of carb the food has.
Cholesterol and sodium content are listed and extremely important for people on special diets. The two other macronutrients, carbs and protein are listed. One excellent piece of information now given is the actual number of grams of sugar and the number of grams from dietary fiber. If the food has 15 grams of carbohydrates, it will obviously be a healthier option if those came from dietary fiber, rather than sugar.
The next section lists the percentage of the DV needed based on the average 2000 calorie diet. It includes vitamins A, C, B1 (thiamine), B2 (riboflavin), B3 (niacin), and B9 (folate) plus calcium and iron.
At one time, only the ingredient list was given, which meant manufacturers could sneak in far more sugar or unhealthy ingredients, by listing several types of sugar to make each one lower on the list. Now, showing the actual grams of total sugar helps.
You can check the ingredient label for specific items that you may not be able to tolerate of have an allergy. Labels show you additives, while also giving you an idea what you're getting for your money. If water is listed first, not a fruit or vegetable, you're getting less for your grocery dollar.
Check for foods that have the least number of ingredients, such as natural peanut butter whose only ingredient is peanuts.
For more information, contact us today at Habitat Health & Fitness