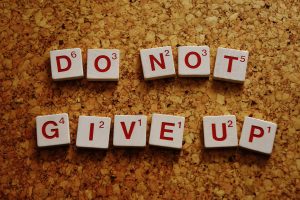 People who come to Habitat Fit in Lakeland, Florida, know the importance of regular exercise. It's a keystone to fitness, right along with a healthy diet. It isn't healthy to workout hard once every month or so and remain inactive the rest of the time. For good health, any exercise, irregular or not, is better than doing nothing at all. However, to reach your fitness goal, you need consistency.
Weight loss and toned muscles require regular exercise.
If you skip working out frequently, you'll lose many of the benefits that come with exercise. The loss starts with your metabolism, but eventually affects your strength, endurance and flexibility. Consistency improves all three. You build on the previous gains, so when you workout regularly, the more consistent you are, the better your fitness foundation. The concept for consistent exercise is progressive overload. You work your body to its maximum and that maximum increases the longer you do it.
Regular exercise does more than tone your body and help you lose weight.
A program of regular exercise promotes heart health by normalizing cholesterol levels, reducing blood pressure and boosting your circulation. It can help stabilize blood sugar levels and reduce the potential of metabolic disease. Your mood will improve and so will your cognitive functions. Exercise helps build bones, while it strengthens muscles and reduces the risk of osteoporosis. It helps lower the risk of some types of cancer, improves sleep, increases your lifespan and can even improve your sex life.
If you miss a few workouts, don't give up.
If you've started a workout program, but your life demands have reduced the amount of time you can spend working out, don't quit. Even if you can't make it to the gym three times a week or workout for an hour a day, even short, infrequent workouts can help. According to an article in the journal published by the American Heart Association called Circulation. While two hours and thirty minutes of moderate exercise every week had a far lower risk of heart disease, you'll still benefit from a little exercise every week. So, exercise any chance you get to achieve heart health, but for the best results, a program of regular exercise is important.
You can ensure you stick with your program of regular exercise by making it an important appointment on your schedule. Scheduling exercise at a specific time each day can make it a habit.
You don't have to do all your exercise in the gym. Living an active lifestyle is important, too. Enjoying the fun, yet active things in life is what exercise is all about and also what gives you more energy to do those things.
While all types of exercise is good, having a well rounded program that offers strength, endurance and flexibility training is necessary for good health and true fitness.
We offer three free fat burning workouts at Habitat Health and Fitness. You get an opportunity to experience the exhilaration getting fit can bring.
For more information, contact us today at Habitat Health & Fitness